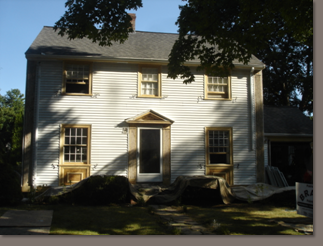 With over 15 years of experience, Patrick Brady Home Restorations is a renown leader in Massachusetts for providing the unique service of complete house stripping as part of each and every painting and renovation project. Owner Patrick Brady has uniquely trained each of his team members the art of stripping and restoration from the start of their careers to ensure each of his workers follow the proper techniques, resulting in quality and craftsmanship that is second to none.
Historical home restorations are a specialty, but no matter your house origin, the techniques and skill employed on each and every job will perfectly restore any home to its original, natural beauty.
Patrick Brady Home Restorations takes great care in maintaining a clean, dust-free environment. HEPA vacuums are used in all stripping procedures. Also, heat guns are employed to ensure complete paint removal from any areas that require that special care and attention.

Patrick Brady Home Restorations is a fully licensed and insured contractor. We are in excellent standing with our customers. Our employees are skilled, hard-working, friendly professionals. They love what they do, and they strive for ever-increasing customer satisfaction.

Our goal is to determine and implement the right painting and restoration solution for each customer. We strive to provide the best service in the industry with the highest level of craftsmanship available.